Zynthonite Armor - D4 Series
Comments

0
469pages on
this wiki
---
(4.5 Armor Points / Ton)

| | D4-V | D4-N | D4-T | D4-E | D4-M | D4-X | D4-C | D4-P | D4-U |
| --- | --- | --- | --- | --- | --- | --- | --- | --- | --- |
| Armor Points | 1,750 | 1,750 | 1,750 | 1,750 | 1,750 | 1,750 | 1,750 | 1,750 | 1,750 |
| Weight (Tons) | 389 | 389 | 389 | 389 | 389 | 389 | 389 | 389 | 389 |
| Defense Bonus | +5% Combat Speed | +10% Map Speed | +14% Turn Speed | +7% Evade | +10% Missile Resistance | +10% Explosive Resistance | +10% Ballistic Resistance | +6 Detection Range | +4% Ballistic, Explosive & Missile Resistance |
| | D4-V | D4-N | D4-T | D4-E | D4-M | D4-X | D4-C | D4-P | D4-U |
| --- | --- | --- | --- | --- | --- | --- | --- | --- | --- |
| Oil | 1,550,000 | 1,240,000 | 1,240,000 | 1,240,000 | 1,395,000 | 1,395,000 | 1,395,000 | 1,240,000 | 1,240,000 |
| Metal | 3,100,000 | 2,480,000 | 2,480,000 | 2,480,000 | 2,790,000 | 2,790,000 | 2,790,000 | 2,480,000 | 2,480,000 |
| Energy | 2,325,000 | 1,860,000 | 1,860,000 | 1,860,000 | 2,092,500 | 2,092,500 | 2,092,500 | 1,860,000 | 1,860,000 |
| Zynthium | 4,650,000 | 3,720,000 | 3,720,000 | 3,720,000 | 4,185,000 | 4,185,000 | 4,185,000 | 3,720,000 | 3,720,000 |
| Time | 1d 12h | 1d 4h 48m | 1d 4h 48m | 1d 4h 48m | 1d 8h 24m | 1d 8h 24m | 1d 8h 24m | | |
| Time With Officer | 1d 8h 24m | 1d 1h 55m 12s | 1d 1h 55m 12s | 1d 1h 55m 12s | 1d 5h 9m 36s | 1d 5h 9m 36s | 1d 5h 9m 36s | | |
Information
Edit
These armors are collectable from blueprint drops and from time to time as Forsaken Mission rewards.
A prerequisite to build them is Intelligence Lab 8 .
These are the top-of-the-line armor series for your ships when factoring in the bonus on offer for each.
Additional Facts
Edit
The Zynthonite Armor D4-U was introduced as a Tier 3 prize in the Forsaken Fury Raid.
Zynthonite Armor D4-U: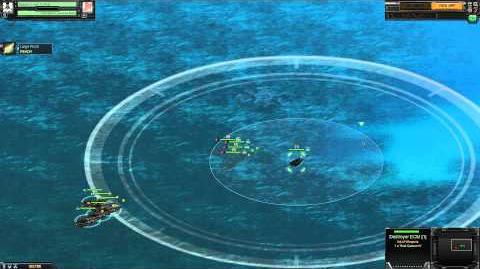 Related Pages
Edit
---
Hub
---
Forsaken
Iron • Steel • Titanium • Depleted Uranium
---
Forsaken Plate
Ballistic Plate • Penetrative Plate • Explosive Plate
---
Draconian
Zynthonite Armor - D1 Series • Zynthonite Armor - D2 Series
Zynthonite Armor - D3 Series • Zynthonite Armor - D4 Series
---