T • C
   ATTENTION : CLEANING REQUIRED !   

This Article may not meet BPWikia's Standards and may contain Outdated or Incorrect Information.
You can help by Cleaning this Article.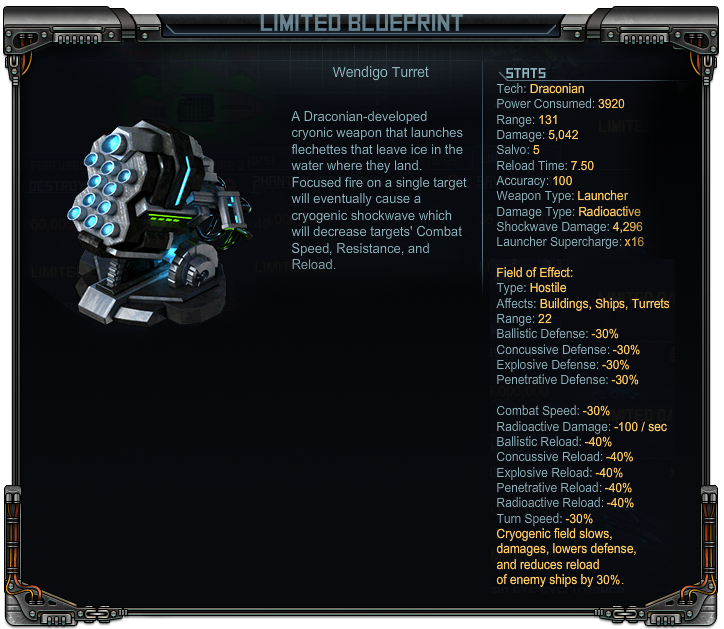 "

A Draconian-developed cryonic weapon that launches flechettes that leave ice in the water where they land. Focused fire on a single target will eventually cause a cryogenic shockwave which will decrease targets' Combat Speed, Resistance, and Reload.

"



 

— In-Game Description 
---
Hub
---
Research
Howitzer Cannon • Sentinel Missiles • Flak Gun • Bombard Rockets • Victory Mortar • Cerberus Rockets
---
Blueprint
Javelin Rail Gun • Disruptor Cannon • Vulture Missiles • Meteor Mortar
Arc Missiles • Halo Missile • Brimstone Missile • Napalm Missile • Wendigo Turret
---
Ad blocker interference detected!
Wikia is a free-to-use site that makes money from advertising. We have a modified experience for viewers using ad blockers

Wikia is not accessible if you've made further modifications. Remove the custom ad blocker rule(s) and the page will load as expected.