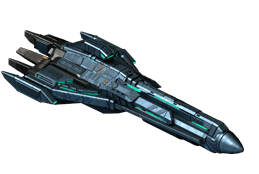 "

A high tech Draconian submarine that maintains a low depth submerge in order to slip into enemy fortifications and survive the crucible of ship to shore combat.

"



 

— In-game Description 
| | | | | | | |
| --- | --- | --- | --- | --- | --- | --- |
| Tech | Draconian XL-Class | R1 | R2 | R3 | R4 | R5 |
| Armor Points | 2,250 | 2,250 | 2,250 | 2,250 | 2,250 | 2,250 |
| Max Weight | 6,865 | 6,865 | 6,865 | 6,865 | 6,865 | 6,865 |
| Weapon Slots | 7 | 7 | 7 | 7 | 7 | 7 |
| Armor Slots | 4 | 4 | 4 | 4 | 4 | 4 |
| Specials Slots | 3 | 3 | 3 | 3 | 3 | 3 |
| Cargo | 665,208 | 665,208 | 665,208 | 665,208 | 665,208 | 665,208 |
| Combat Speed | 13 | 13 | 13 | 13 | 14 | 14 |
| Turn Speed | 18 | 25 | 25 | 25 | 25 | 25 |
| Map Speed | 23 | 23 | 23 | 23 | 30 | 30 |
| Evade | -20% | -20% | -20% | -20% | -20% | +10% |
| Surface Time | 15s | 15s | 15s | 15s | 15s | 15s |
| Dive Time | 35s | 35s | 35s | 35s | 35s | 35s |
| Accuracy | +10% | +10% | +25% | +25% | +25% | +25% |
| Ballistic Defense | +20% | +20% | +20% | +20% | +20% | +20% |
| Explosive Defense | +20% | +20% | +20% | +20% | +20% | +20% |
| Missile Defense | +20% | +20% | +20% | +20% | +20% | +20% |
| Building Damage | +25% | +25% | +25% | +50% | +50% | +50% |
| Submerged Defense | +75% | +75% | +75% | +75% | +75% | +90% |
| Cloak Efficiency | +0% | +0% | +0% | +0% | +0% | +0% |
| Underwater Weapons? | Yes | Yes | Yes | Yes | Yes | Yes |
| | |
| --- | --- |
| Oil | 39,701,211 |
| Metal | 29,281,500 |
| Energy | 37,100,543 |
| Zynthium | 41,255,422 |
| Time | 5d 4h 36m 40s |
| Time With Officer | 4d 16h 9m |
Information
Edit
The Reaper is a new high-tech Draconian submarine with built-in defenses and increased damage to buildings. Using a low depth submersion tactic, the Reaper is able to slip past enemy defenses before surfacing to wreak havoc on enemy bases.
The Reaper is the first Draconian submarine released. It is followed by the Nighthawk (and the limited Phantom Nighthawk).
Additional Facts
Edit
This hull was introduced as a Tier 5 prize in the Forsaken Fury Raid.
The Draconians DO have a variant of the Reaper (ID# 1075), so expect all that anti-sub gear we've been collecting to suddenly have a purpose.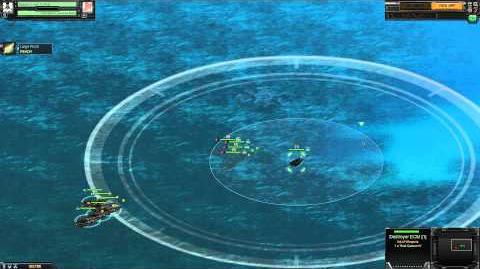 Related Pages
Edit
---
---
---
---
---
---
---
---