T • C
   ATTENTION : CLEANING REQUIRED !   

This Article may not meet BPWikia's Standards and may contain Outdated or Incorrect Information.
You can help by Cleaning this Article.
Overview

"

A carrier module that launches swarming drones armed with miniaturized versions of the lethal Piranha Depth Charges.

"



 

— In-game Description 
Stats
Piranha Drone Module 

I

Piranha Drone Module 

I

I

Piranha Drone Module III

Tech
Forsaken

Weight (Tons)

2,100
4,200
6,300
Drone Capacity
20
40
60

Max Active Drones

1
2
3
Armor Points
1,000
2,000
3,000
Ballistic Defense
+20%
+20%
+20%
Explosive Defense
+20%
+20%
+20%
Missile Defense
+20%
+20%
+20%
Drone Stats[1]
Piranha Drone Module I

(1 Active Drone)

Piranha Drone Module II

(2 Active Drones)

Piranha Drone Module III

(3 Active Drones)

Average DPS Per Drone

1,215
1,215
1,215
Active Drones DPS
1,215
2,430
3,645
Average Building DPS Per Drone
121.5
121.5
121.5
Active Drones  Building DPS
121.5
243
364.5
Weapon Range
14
14
14
Repair Time
2m
2m
2m
Build
Piranha Drone Module 

I

Piranha Drone Module 

I

I

Piranha Drone Module 

II

I

Oil

1,605,063
8,944,473
17,413,023
Metal
1,351,964
8,283,629
16,281,704
Energy
1,492,562
9,642,462
19,056,962

Zynthium

1,113,852
6,570,452
12,843,452
Time
3d 19h 13m
7d 4h 27m
13d 22h 54m

Time With 

Officer

3d 10h 5m 42s
6d 11h 12m 18s
12d 13h 24m 36s
Information
This new module is only available as Tier Prize in the weekly Forsaken Missions. (Oct 2, 2013 & Oct 9, 2013)
The Piranha Drone is 14% faster than other drones.
Additional Facts
Backstory: Zooey's first foray into drone design is anything but subtle. Trademark crimson paint job? Check. Badass teeth down the sides? Check. Fully-loaded with Piranha firepower and supercharged engines? Hell yeah! These little guys move fast and kill faster, so get them now or start running.
Disclaimer: Do not point drone towards face, do not look drones in the eyes, do not wear red while near drones. Drones may explode randomly before or after deployment. (Just kidding).
Gallery
Video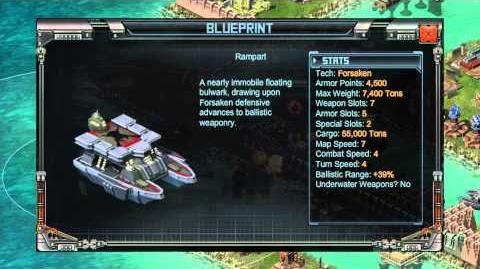 Related Pages
---
Hub
---
Research
Navigation Array • Engine Disruptor • Subsonic Cavitator • Microwave Dampener • Siege Scanner • Armor Bypass
---
Blueprint
Blitz Drone Module • Siege Drone Module • Piranha Drone Module • Wake Tactical Module
---
References
Ad blocker interference detected!
Wikia is a free-to-use site that makes money from advertising. We have a modified experience for viewers using ad blockers

Wikia is not accessible if you've made further modifications. Remove the custom ad blocker rule(s) and the page will load as expected.