.Event Overview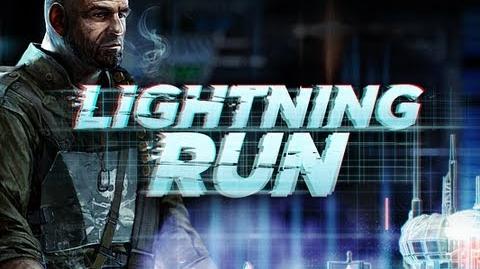 "

It's time to take the battle into our own hands, Captain! We have the Dracs on the ropes - a surprise offensive on all Ops Hubs in sight will teach them a lesson. Can we count on you 11/15?

"



 

— Captain Harlock 
New event, Lightning Run starts on the 15th of November 2012 and ends on 19 Nov 2012. It is a updated version of the Storm Force event which will include Hubs that call in 3 fleets of reinforcements.
Event Information
SCHEDULED EVENT DATES
START TIME
??:?? PST
Depending on the Sector
END TIME
??:?? PST
Depending on the Sector
START DATE
November 15, 2012
Depending on the Sector
END DATE
November 19, 2012
Depending on the Sector
GENERAL EVENT INFORMATION
EVENT TYPE
Attack
Refers Objectives
ANTAGONIST
Draconian
Lead by Greta Spader
DURATION OF EVENT
5 Days
Event Store open additional 48 Hour
Event Prizes
| Tier | Points | Prizes1 | Prizes2 |
| --- | --- | --- | --- |
| 1 | | Juggernaut | |
| 2 | | Interdictor | HHA |
| 3 | | Hailstorm C | D65 |
| 4 | | Hailstorm B | D63 |
| 5 | | Hailstorm A | D61 |
Related Links
Quotes
"

Greta Spader's days are numbered, Captain! It's time to take on the Draconian Storm Offensive. A surprise attack will stop them in their tracks. Will you be ready 11/15?

"



 

— Captain Harlock 
"

Draconian Ops Hubs are holding on for dear life! With an all out surprise attack, we could make Commander Spader history. We're launching 11/15 - can we count you in?

"



 

— Captain Harlock 
"

The offensive launches tomorrow, Captain! Capture as much Ops Hub intel as you can before sending the Draconian buildings to the bottom of the sea. We have the Dracs on the ropes, it's time for war!

"



 

— Captain Harlock 
"

Today's the day, Captain! Power through enemy resistance and capture Draconian Intel from all Ops Hubs in sight. Be careful - waves of defenders are sure to be close behind. Don't count out Typhoon fleets, there are still plenty terrorizing the high seas. We have the Dracs where we want them - fight for Forsaken glory!

"



 

— Captain Harlock 
"

Captains, Draconian Ops Hubs are spreading through the high seas like wildfire! Beat the Dracs back to where they came from! Good luck!

"



 

— Captain Harlock 
"

Only 24 hours remain to gun down all Ops Hubs in sight! Capture as much intel as possible and sink any Drac defensive fleet that appears. Prove you seaworthiness, Captain!

"



 

— Captain Harlock 
"

Congratulations - Lightning Run has come to an end. You've rid the high seas of Ops Hubs, and stopped Greta Spader dead in her tracks. Brilliant, Captain - just brilliant!

"



 

— Captain Harlock 
Fun Facts
No fun facts found so far.
Objectives
Destroy the Defense Platforms guarding the Operations Hub.
Protect the Operations Hub.
Stop any reactionary forces that arrive to destroy the Operations Hub.
Finish off any remaining Draconian Fleets.
Destroy any Typhoon Fleets that get in your way.
Point Changes
Players will get a points bonus for hitting >5 levels above their player level.
The bonus will increase for each subsequent level of Ops Hub.
For example: A level 60 players get 75% of points for a level 37, 50% for a level 28.
For example, a level 20 player hitting a level 28 will get a bonus, hitting a level 37 will give an even higher bonus.
Players will receive 75% of the total Quota Points for targets 15 levels and below their player level.
Deductions will increase for lower level targets.
This Level Limit will not be applied to Typhoon Fleets.
Gallery
Video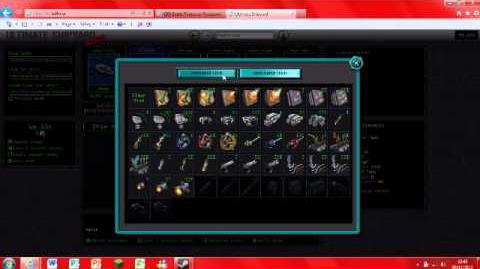 ---
HUB
---
REVENGE RAID SERIES
Revenge Raid • Revenge Raid II • Revenge Raid III • Revenge Raid IV
---
BASE INVADERS SERIES
Base Invaders • Base Invaders II • Base Invaders III • Base Invaders IV • Base Invaders V • Base Invaders VI
---
STORM SERIES
Storm Warning • Storm Strike • Storm Force
---
LIGHTNING SERIES
Lightning Run • Lightning Raid • Lightning Fall
---
DRAC HUNT SERIES
Drac Hunt • Drac Hunt 2 • Drac Hunt 3 • Drac Hunt 4
---
DRAGON's SERIES
Dragon's Nest • Dragon's Nest 2 • Dragon's Grip • Dragon's Grip 2
---
FORSAKEN FURY SERIES
Forsaken Fury • Forsaken Fury 2
---
BURNING SEA SERIES - (Reaver Introduction)
Burning Seas • Trial by Fire • Infernal Onslaught • Reign of Fire
---
WARZONE SERIES - (Reaver vs. Dracs)
Riptide • Deathstroke • Tempest • The Reckoning
---
ARCTIC SERIES
Snowblind • Frostbite • Whiteout • Hailstorm • Avalance
---
Ad blocker interference detected!
Wikia is a free-to-use site that makes money from advertising. We have a modified experience for viewers using ad blockers

Wikia is not accessible if you've made further modifications. Remove the custom ad blocker rule(s) and the page will load as expected.