T • C
   ATTENTION : CLEANING REQUIRED !   

This Article may not meet BPWikia's Standards and may contain Outdated or Incorrect Information.
You can help by Cleaning this Article.
---
Overview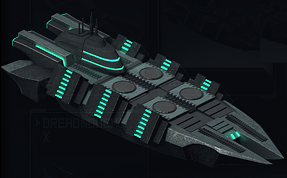 "

An experimental Draconian assault vessel, built to absorb damage and equipped with enhanced ballistic reload capabilities.

"



 

— In-game Description 
Stats
Weapon Slots
4
Armor Slots
8
Armor Points
3,389
Special Slots
3
Max Weight
9,140 tons
Cargo
937,521
Evade Bonus
-25%
Combat Speed
8
Turn Speed
15
Map Speed
16 mph
Ballistic Defense
+35%
Explosive Defense
+25%
Missile Defense
+20%
Ballistic Range
+10%
Ballistic Reload
+33%
Underwater Weapon
No
Refit-able
Yes
Build
Time
4 days 24 hr 48 mins
Oil
7,734,375
Metal
6,187,500
Energy
6,187,500
Zynthium
15,468,750
Related Pages
Additional Facts
Possibly the Draconian rival to the notorious Goliath, the Juggernaut is very heavily armored, but not very well armed.
However, it is more seaworthy than the Goliath, and useful in base assaults, since it also has a high capacity.
This ship was available during the Lightning Run Event.
This ship has a ton of armor slots but few weapon spots and a slow speed.
The Juggernaut Hull was rewarded to players trading in 5M points for it in Dragon's Nest 2 and was 750K in Riptide.
Gallery
Video
---
---
---
---
---
---
---
---
Ad blocker interference detected!
Wikia is a free-to-use site that makes money from advertising. We have a modified experience for viewers using ad blockers

Wikia is not accessible if you've made further modifications. Remove the custom ad blocker rule(s) and the page will load as expected.