Overview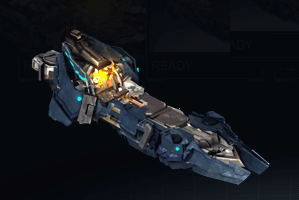 "

Reaver hull specializing in rockets and composed of parts from Draconian Strike Cruisers and Forsaken Threshers.

"



 

— In-game Description 
Stats
| | |
| --- | --- |
| Tech | Reaver |
| Armor Points | 5,550 |
| Max Weight | 12,292 Tons |
| Weapon Slots | 7 |
| Armor Slots | 6 |
| Specials Slots | 4 |
| Cargo | 3,926,764 Tons |
| Map Speed | 30 |
| Combat Speed | 12 |
| Turn Speed | 12 |
| Rocket Wall Evasion | 34% |
| Ballistic Defense | +20% |
| Explosive Defense | +50% |
| Missile Defense | +30% |
| Rocket Reload | +140% |
| Rocket Range | +10% |
| Splash | +39% |
| Slow Resistance | +25% |
| Underwater Weapons? | No |
| Tactical Field Resistance | 50% |
Build
| | |
| --- | --- |
| Oil | 81,255,422 |
| Metal | 73,129,880 |
| Energy | 78,817,759 |
| Zynthium | 75,567,542 |
| Time | 7d 9h 44m |
| Time With Officer | 6d 15h 57m 36s |
Information
Hellstrike is a Reaver Hull and is a cross between treshers and strike cruisers.
This looted Reaver Hull is the perfect platform for Rocket based fleets.
Outfitted with advanced Rocket loading and fuel boosting systems, the Hellstrike fires rockets with extreme speed and boosted range, while also allowing some rockets to evade the protection offered by Walls.
Prepare to see walls and turrets melt before you as you strike at the hearts of your enemies.
Hellstrike is a refittable hull.
Additional Facts
This hull was introduced as a Tier 5 prize in the Burning Seas Raid. It was rewarded to players trading in 12.5M points for it.
Hellstrikes/infernos nerfed? - There has been no changes with HS and Info rockets.
Gallery
Video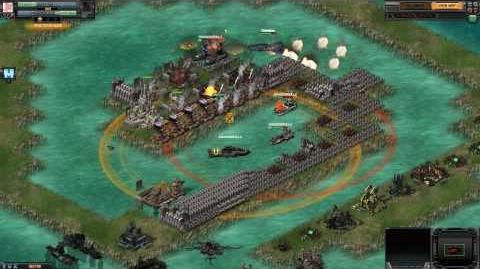 Related Pages
---
---
---
---
---
---
---
---