T • C
   ATTENTION : CLEANING REQUIRED !   

This Article may not meet BPWikia's Standards and may contain Outdated or Incorrect Information.
You can help by Cleaning this Article.
Event Overview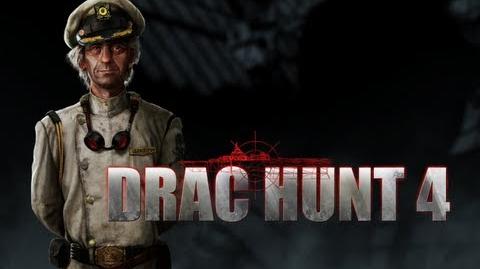 "

Draconian bases appear close to fully functional, and one thing's for sure - they must be stopped before their expansion campaign goes too far. Prepare wisely, Captain... danger's quickly approaching.

"



 

— Captain Harlock 
Kixeye have announced that the next Raid commences Thur. May 16, 2013 with the Drac Military Fleets again, levels 1-50.
Unlike the previous raid where participants selected one prize from 2 first time round, then had to complete all 5 tiers for the MCX, this time there are 2 prizes for each tier completed.
To earn both tier 1 prizes, you would have to complete all tiers 1-5 first time round, then tier 1 again, thus both tier 5's will require completing the whole raid twice.
Event Information
SCHEDULED EVENT DATES
START TIME
00:00 PST
Depending on the Sector
END TIME
00:00 PST
Depending on the Sector
START DATE
May 16, 2013
Depending on the Sector
END DATE
May 20, 2013
Depending on the Sector
GENERAL EVENT INFORMATION
EVENT TYPE
Attack

Attack Drac Military Fleets

ANTAGONIST
Draconian
Lead by Dr. Brennus
DURATION OF EVENT
5 Days
Event Store open additional 48 Hour
Primary Mission Objective
Destroy Draconian Military Fleets specified by Dr. Brennus.
50 unique fleet targets have been designated for destruction.
Powerful fleets at Level 10, 20, 30, 40 and 50.
These fleets represent the full power of the Draconian Military. Be prepared for a challenge.
Secondary Mission Objective
Mission Mastery
Players WILL have to go through all 50 targets before destroying Military Fleets a second time.
Defeat ALL Military Fleets to claim an additional prize in each Tier.
Event Prizes
Stingray Hull OR Spectre
Assault Cannon D33-Z OR Hurricane
Drone Siege Module III OR Depth Charges III
Drone Siege Module II OR Depth Charges II
Drone Siege Module I OR Depth Charges I
Related Links
Quotes
"

Greetings Captains, The Forsaken assault on Draconian Military Fleets continues, as activity around the Draconian Bases appears to be increasing. Now is the time to cripple the Draconian Military and prevent them from gaining any more power in our sectors.

"



 

— Captain Harlock 
Fun Facts
Drac Hunt 4 will feature the slightly different system from Drac Hunt 3 to earn event prizes.
Once a player destroys all of the targets within a given Tier and completed all previous tiers, they will be able to choose a prize from that Tier.
After destroying all 50 targets, players can go through the Tiers again and earn the second prize in each Tier. For example, after claiming the new Stingray, players can earn the second Tier 1 prize by completing targets 1-10 a second time.
Gallery
Video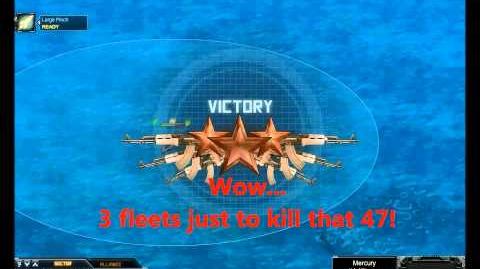 ---
HUB
---
REVENGE RAID SERIES
Revenge Raid • Revenge Raid II • Revenge Raid III • Revenge Raid IV
---
BASE INVADERS SERIES
Base Invaders • Base Invaders II • Base Invaders III • Base Invaders IV • Base Invaders V • Base Invaders VI
---
STORM SERIES
Storm Warning • Storm Strike • Storm Force
---
LIGHTNING SERIES
Lightning Run • Lightning Raid • Lightning Fall
---
DRAC HUNT SERIES
Drac Hunt • Drac Hunt 2 • Drac Hunt 3 • Drac Hunt 4
---
DRAGON's SERIES
Dragon's Nest • Dragon's Nest 2 • Dragon's Grip • Dragon's Grip 2
---
FORSAKEN FURY SERIES
Forsaken Fury • Forsaken Fury 2
---
BURNING SEA SERIES - (Reaver Introduction)
Burning Seas • Trial by Fire • Infernal Onslaught • Reign of Fire
---
WARZONE SERIES - (Reaver vs. Dracs)
Riptide • Deathstroke • Tempest • The Reckoning
---
ARCTIC SERIES
Snowblind • Frostbite • Whiteout • Hailstorm • Avalance
---
Ad blocker interference detected!
Wikia is a free-to-use site that makes money from advertising. We have a modified experience for viewers using ad blockers

Wikia is not accessible if you've made further modifications. Remove the custom ad blocker rule(s) and the page will load as expected.