T • C
   ATTENTION : CLEANING REQUIRED !   

This Article may not meet BPWikia's Standards and may contain Outdated or Incorrect Information.
You can help by Cleaning this Article.
Event Overview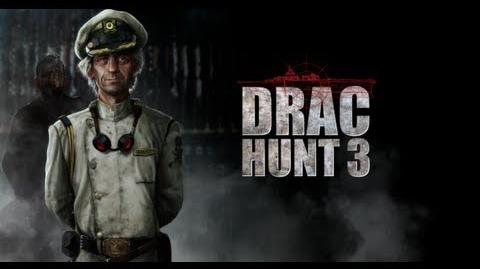 "

After proving himself repeatedly in the heat of battle, Dr. Brennus has been promoted to Admiral! With the Draconian conflict escalating by the minute, it's time for new blood to lead the Forsaken to the next level. Draconian forces are in our crosshairs, Captain, and it's time for the evil empire to fall.

"



 

— Captain Harlock 
Event Information
SCHEDULED EVENT DATES
START TIME
00:00 PST
Depending on the Sector
END TIME
00:00 PST
Depending on the Sector
START DATE
April 18, 2013
Depending on the Sector
END DATE
April 22, 2013
Depending on the Sector
GENERAL EVENT INFORMATION
EVENT TYPE
Attack

Attack Drac Military Fleets

ANTAGONIST
Draconian
Lead by Dr. Brennus
DURATION OF EVENT
5 Days
Event Store open additional 48 Hour
Event Prizes
Javelin Turret
Mercury Hull
Missile Cruiser X
Related Links
Quotes
"

The seas are overrun with Draconian Military Fleets. Follow Admiral Brennus into battle for the chance to win the Mercury Hull - a speedy midrange ship - or the Javelin Turret - a long range ballistic cannon. There's Draconian blood in the water, Captain - it's time to hunt down Forsaken glory!

"



 

— Captain Harlock 
"

Which prize are you gunning for in Drac Hunt 3?

"



 

— Captain Harlock 
"

Drac Hunt 3 has come to an end! With Admiral Brennus at the helm of the Forsaken, Drac Military Fleets didn't stand a chance. Which prize is the new star in your arsenal?

"



 

— Captain Harlock 
Fun Facts
Gallery
Video
(Video)
---
HUB
---
REVENGE RAID SERIES
Revenge Raid • Revenge Raid II • Revenge Raid III • Revenge Raid IV
---
BASE INVADERS SERIES
Base Invaders • Base Invaders II • Base Invaders III • Base Invaders IV • Base Invaders V • Base Invaders VI
---
STORM SERIES
Storm Warning • Storm Strike • Storm Force
---
LIGHTNING SERIES
Lightning Run • Lightning Raid • Lightning Fall
---
DRAC HUNT SERIES
Drac Hunt • Drac Hunt 2 • Drac Hunt 3 • Drac Hunt 4
---
DRAGON's SERIES
Dragon's Nest • Dragon's Nest 2 • Dragon's Grip • Dragon's Grip 2
---
FORSAKEN FURY SERIES
Forsaken Fury • Forsaken Fury 2
---
BURNING SEA SERIES - (Reaver Introduction)
Burning Seas • Trial by Fire • Infernal Onslaught • Reign of Fire
---
WARZONE SERIES - (Reaver vs. Dracs)
Riptide • Deathstroke • Tempest • The Reckoning
---
ARCTIC SERIES
Snowblind • Frostbite • Whiteout • Hailstorm • Avalance
---
Ad blocker interference detected!
Wikia is a free-to-use site that makes money from advertising. We have a modified experience for viewers using ad blockers

Wikia is not accessible if you've made further modifications. Remove the custom ad blocker rule(s) and the page will load as expected.