T • C
   ATTENTION : CLEANING REQUIRED !   

This Article may not meet BPWikia's Standards and may contain Outdated or Incorrect Information.
You can help by Cleaning this Article.
---
Overview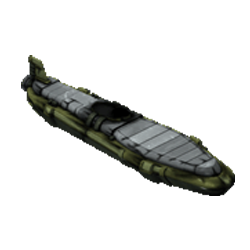 "

Detail

"



 

— In-Game Description 
Stats
Version
Battle Barge
Weapon Slots
4
Armor Slots
2
Special Slots
2
Armor Points
466
Max Weight
1,397 tons
Cargo
113 335 tons
Evade Bonus
-20%
Combat Speed
12
Turn Speed
15
Map Speed
27
Underwater Weapon
No
Refitable
Yes
Research
Requirements

Naval Lab 6
Marauder

Battle Barge research

Time
1d 4h 7m 30s
Oil
996,753
Metal
797,402
Energy
747,565
Zynthium
897,078

Build

Time
7h 30m 00s
Oil
181,228
Metal
108,737
Energy
90,614
Zynthium
67,960
Related Pages
Additional Facts
Battle Barge is an extremely useful hull. With Cutlass Missile, Engine Upgrade one, Solid Rocket Boost one; you can attack a Level 17 or 23 fleet without suffering any damage.
A fleet of Battle Barge with four Thud Cannon four, two Steel four, one Auto-Loader and one Guidance Scrambler one or two can defeat a Level 31 Draconian Cargo Fleet with one Attack.
You can defeat a Level 27 Draconian Outpost with five Battle Barges fitted with four Strike Missile D51-L, two Iron four or Steel four, Laser Targeting two and Solid Rocket Boost one. However, you can only defeat the outpost with two hits, one on the defending fleet and one on the outpost itself. Since one of the Battlecruiser has a Assault Torpedo, you will be hit twice if you used the ships above. The second hit will require a total of 10-15 minutes repair. It may, however, sometimes cost you more than 5 minutes repair, but not often. If you prepare two fleets, one for hitting outpost and one for hitting the defending fleet, things will happen must faster. Just as below. But please be reminded that is takes longer than 18 hours to build this ship. It actually takes about 22 hours to build it.
Gallery
Video
(Video)
---
HUB
---
Gunboat • Skirmisher • Longship • Marauder • Predator Submarine • Battle Barge • Arbiter • Leviathan •
Sea Wolf • Stalker Submarine • Sea Scorpion • Floating Fortress • Hammerhead
---
Battle Barge A • Leviathan A • Sea Scorpion A • Floating Fortress A • Hammerhead A • Hammerhead B • Barracuda • Goliath • Spectre • Super Fortress • Hurricane • Triton • Harlock's Triton • Thresher • Mercury • Stingray • Zoe's Stingray • Mauler • Vanguard • Mako • Rampart • Vindicator • Sawfish • Atlas Carrier • Harlock's Atlas Carrier • Lightning Carrier • Nash's Lightning Carrier • Avenger
---
Corvette • Frigate • Destroyer • Destroyer X • Destroyer ECM • Light Cruiser • Light Cruiser X • Battlecruiser • Battlecruiser X • Battleship • Juggernaut • Juggernaut X • Strike Cruiser • Strike Cruiser X • Missile Cruiser • Missile Cruiser X • Interdictor • Vassago's Interdictor • Viper Interdictor • Dreadnought • Dreadnought X • Spader's DNX • Reaper • Guardian • Nuclear Cruiser • High-Lander's Nuclear Cruiser • Greta's Nuclear Cruiser • Enforcer • Nighthawk • Phantom Nighthawk
---
---
---
Hellstrike • Berserker • Grimshine's Berserker
---
Reaver Mothership • Reaver Defense Hulk • Reaver Scout • Reaver Mothership Drone •
Charon • Elite Salvage • Rad Shockwave
Ad blocker interference detected!
Wikia is a free-to-use site that makes money from advertising. We have a modified experience for viewers using ad blockers

Wikia is not accessible if you've made further modifications. Remove the custom ad blocker rule(s) and the page will load as expected.