T • C
   ATTENTION : CLEANING REQUIRED !   

This Article may not meet BPWikia's Standards and may contain Outdated or Incorrect Information.
You can help by Cleaning this Article.
Event Overview
"

The sea is never calm for long -- it grows restless with rumors of Draconian Commander Maximilian Vassago's plot to end the Forsaken once and for all. He's organizing widespread Outpost construction coordinated to begin on June 21. Do not hesitate. Victory is the only option. Your daily participation in this strike will be rewarded with a Damage Quota Bonus. Ready to bury them beneath the waves? Base Invaders 5 starts June 21st.

"



 

— Captain Harlock 
Event Information
SCHEDULED EVENT DATES
START TIME
09:00 PST
Depending on the Sector
END TIME
13:00 PST
Depending on the Sector
START DATE
June 21, 2012
Depending on the Sector
END DATE
June 25, 2012
Depending on the Sector
GENERAL EVENT INFORMATION
EVENT TYPE
Attack

Attack a Drac Outpost

ANTAGONIST
Draconian
Lead by Maximilian Vassago
DURATION OF EVENT
5 Days
Event Store open additional 48 Hour
Event Prizes
Strike Cruiser
Zynthonite Armor D4-X
Zynthonite Armor D3-N
Zynthonite Armor D2-E
Zynthonite Armor D1-X
Facebook Event Link
Quotes
"

Draconian Commander Maximilian Vassago has come out of hiding with a resurrected plan to construct numerous Outposts and ultimately crush the Forsaken. If these new missile-defended fortresses are allowed to stand, it will mean the end of open water. Join the fight!

"



 

— Description 1 
"

On June 21, the sea will echo with the deafening noise from construction of Draconian Outposts. Are you ready to stop them?

"



 

— Description 2 
"

Think you've seen how cruel a mistress the sea can be? Just wait. Base Invaders 5 begins in one day.

"



 

— Description 3 
"

Commander Vassago's demented vision is one step closer to being realized -- new Draconian Outpost construction has begun. Strike now and stem the tide.

"



 

— Description 4 
"

Word of the threat you pose to Commander Vassago's mad plans has spread. Your name is on the lips of every Draconian you send to their death. Do you have what it takes to win the the Strike Cruiser?

"



 

— Description 5 
"

You have 24 hours to wreck Vassago's grand design. Leave nothing but rubble and bone behind!

"



 

— Description 6 
"

Base Invaders 5 has come to an end. You've successfully thwarted Commander Vassago's unholy design. Enjoy the quiet -- it's always short-lived.

"



 

— Description 7 
Gallery
Video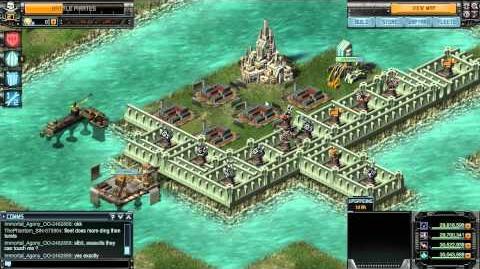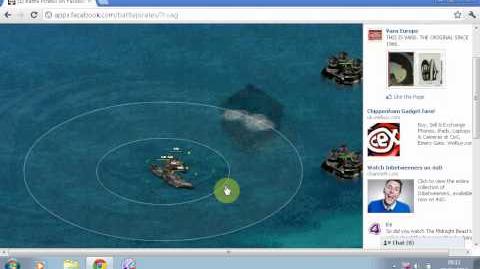 ---
HUB
---
REVENGE RAID SERIES
Revenge Raid • Revenge Raid II • Revenge Raid III • Revenge Raid IV
---
BASE INVADERS SERIES
Base Invaders • Base Invaders II • Base Invaders III • Base Invaders IV • Base Invaders V • Base Invaders VI
---
STORM SERIES
Storm Warning • Storm Strike • Storm Force
---
LIGHTNING SERIES
Lightning Run • Lightning Raid • Lightning Fall
---
DRAC HUNT SERIES
Drac Hunt • Drac Hunt 2 • Drac Hunt 3 • Drac Hunt 4
---
DRAGON's SERIES
Dragon's Nest • Dragon's Nest 2 • Dragon's Grip • Dragon's Grip 2
---
FORSAKEN FURY SERIES
Forsaken Fury • Forsaken Fury 2
---
BURNING SEA SERIES - (Reaver Introduction)
Burning Seas • Trial by Fire • Infernal Onslaught • Reign of Fire
---
WARZONE SERIES - (Reaver vs. Dracs)
Riptide • Deathstroke • Tempest • The Reckoning
---
ARCTIC SERIES
Snowblind • Frostbite • Whiteout • Hailstorm • Avalance
---
Ad blocker interference detected!
Wikia is a free-to-use site that makes money from advertising. We have a modified experience for viewers using ad blockers

Wikia is not accessible if you've made further modifications. Remove the custom ad blocker rule(s) and the page will load as expected.