T • C
   ATTENTION : CLEANING REQUIRED !   

This Article may not meet BPWikia's Standards and may contain Outdated or Incorrect Information.
You can help by Cleaning this Article.
Event Overview
"

The Forsaken Council has learned that Draconian Commander Maximilian Vassago is out to assert his power in the world. Our intel is sketchy, but it seems he plans on building numerous Outposts on April 19th. We must strike these sites before they're fully operational. Your daily participation in this attack will be rewarded with a Damage Quota Bonus. Will you join us?

"



 

— Captain Harlock 
Base Invaders III Start Times:**
Sectors 1-100: 9am PST Sectors 101-200: 10am PST Sectors 201-300: 11am PST Sectors 301-400: 12pm PST Sectors 400+: 1pm PST
**All players will have 96 hours to execute this coordinated attack.
The third Base Invaders event has begun! During this event the Draconians are stepping up their campaign to colonize and crush the sectors currently occupied by the Forsaken. Using the resources gathered during the previous Revenge Raids, the Dracs will start construction of their mighty war bases. Expect Draconian construction sites to arrive quickly and be very well guarded. Count on their best fleets and heaviest defense platforms to be deployed as they seek to delay and deter any Forsaken response. They are highly organized.
But in their hubris they have underestimated the Forsaken yet again. Incomplete Drac bases have only a tiny fraction of the power a fully operational base would have, which gives the Forsaken an opportunity to strike. In preparation for this very day the Forsaken Council has been training their Captains to join forces and work cooperatively. Up to four players can now join forces in a single battle to create huge armadas of Forsaken ships - an unstoppable force to overcome any immovable object. No, the Dracs will not see this coming...
So Captains, be cooperative, be brave, be victorious, and we will all prevail!
Participation Multiplier
New to Base Invaders is the participation-multiplier. The more days you battle during the invasion, the higher your Participation Multiplier will be. Participate for 2 days and your Damage Points for the event will be doubled, three days tripled and four days quadrupled. The 4x multiplier is the highest you can get.
Combat Rules
This event is primarily a multiplayer combat event. To succeed you will need to group up with other players and attack as a combined force. The more players you fight alongside, the less damage you will take and the faster you will achieve the event prizes. ◦ Quota and leaderboard points are awarded from the damage you do to Drac base platforms and ships. ◦ Looted resources no longer count toward quota and leaderboard points. ◦ Draconian bases are numbered like player bases. ◦ Loot is given equally to all players in the same battle whenever any single Drac platform or ship is destroyed. The more powerful the Drac base the more loot is given from destroying it. Players will be able to over-loot up to 5x just as when attacking player bases. ◦ Up to four players can be in combat against a Draconian Outpost at one time. ◦ Battles are 'rolling' which means that players can join while other players are already in combat. ◦ A yellow glow around a Draconian Outpost means that it has less than 4 players attacking it, and you are able to join the battle if you so choose. ◦ A red glow around a Draconian Outpost means that the maximum 4 players are already in combat and you cannot join. ◦ Only Draconian Outposts support 4 player battles. Salvages, player bases, etc. are still single fleets, or a maximum of 2 players. ◦ There is no Friendly Fire! You cannot attack or damage other players' ships while in combat against a Draconian Outpost. ◦ Each player can only have 1 fleet in a multiplayer battle.
Prizes
Due to the epicness of the event a suitably epic prize has been garnered. There are a total of 5 prizes you can win by earning enough points. There is no sector prize. The biggest prize in the event is the new submarine, the Barracuda, which is the largest submarine to date.
Event Information
SCHEDULED EVENT DATES
START TIME
09:00 PST
Depending on the Sector
END TIME
13:00 PST
Depending on the Sector
START DATE
Month 19, Year
Depending on the Sector
END DATE
Month 23, Year
Depending on the Sector
GENERAL EVENT INFORMATION
EVENT TYPE
Attack

Attack a Drac Outpost

ANTAGONIST
Draconian
Lead by Maximilian Vassago
DURATION OF EVENT
5 Days
Event Store open additional 48 Hour
Event Prizes
Barracuda
Zynthonite Armor D4-M
Zynthonite Armor D3-E
Zynthonite Armor D2-V
Zynthonite Armor D1-C
Facebook Event Link
Quotes
"

Draconian Commander Maximilian Vassago has dark plans in store for the Forsaken. Intel suggests he's constructing numerous Outposts. We must strike hard. Base Invaders III is coming. Prepare for launch -- April 19.

"



 

— First Description 
"

The sea is calm, but for how long? Under Commander Vassago's firm hand, the Draconian reach is longer than ever. Seek them out. Crush them. It begins April 19th.

"



 

— Second Description 
"

Sea communication buzzes with word of the Draconian force's dark purpose. Prepare to engage. Tomorrow…it begins.

"



 

— Third Description 
"

Base Invaders III is underway! Check out this video by our Battle Pirates Community Manager for details about the new Participation Multiplier and the coveted 5th Quota Prize, the Barracuda Submarine.

"



 

— Forth Description 
"

Less than 24 hours of Base Invaders III remains. Draconian Outposts crumble all around you. Finish it!

"



 

— Fifth Description 
"

Base Invaders III is over. All that remains is smoke on the water and debris in the waves. Did you taste Draconian blood? There's more where that came from. Congratulations to our deep sea warriors.

"



 

— Sixth Description 
Gallery
Video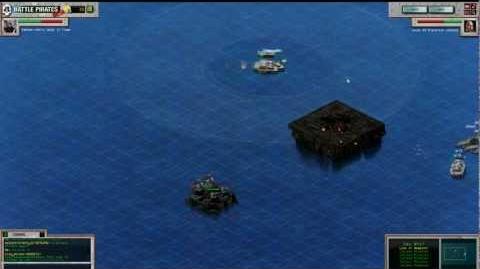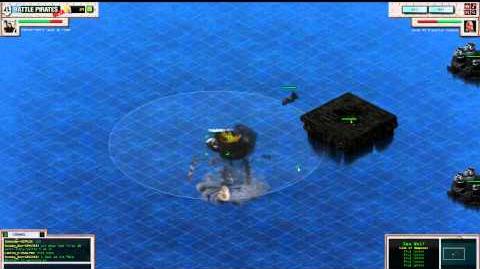 ---
HUB
---
REVENGE RAID SERIES
Revenge Raid • Revenge Raid II • Revenge Raid III • Revenge Raid IV
---
BASE INVADERS SERIES
Base Invaders • Base Invaders II • Base Invaders III • Base Invaders IV • Base Invaders V • Base Invaders VI
---
STORM SERIES
Storm Warning • Storm Strike • Storm Force
---
LIGHTNING SERIES
Lightning Run • Lightning Raid • Lightning Fall
---
DRAC HUNT SERIES
Drac Hunt • Drac Hunt 2 • Drac Hunt 3 • Drac Hunt 4
---
DRAGON's SERIES
Dragon's Nest • Dragon's Nest 2 • Dragon's Grip • Dragon's Grip 2
---
FORSAKEN FURY SERIES
Forsaken Fury • Forsaken Fury 2
---
BURNING SEA SERIES - (Reaver Introduction)
Burning Seas • Trial by Fire • Infernal Onslaught • Reign of Fire
---
WARZONE SERIES - (Reaver vs. Dracs)
Riptide • Deathstroke • Tempest • The Reckoning
---
ARCTIC SERIES
Snowblind • Frostbite • Whiteout • Hailstorm • Avalance
---
Ad blocker interference detected!
Wikia is a free-to-use site that makes money from advertising. We have a modified experience for viewers using ad blockers

Wikia is not accessible if you've made further modifications. Remove the custom ad blocker rule(s) and the page will load as expected.