T • C
   ATTENTION : CLEANING REQUIRED !   

This Article may not meet BPWikia's Standards and may contain Outdated or Incorrect Information.
You can help by Cleaning this Article.
Event Overview
"The Draconian Empire has resumed Outpost construction in earnest. Forsaken Intelligence reports that these new settlements possess defensive turrets outfitted with cutting-edge technology. We must acquire their knowledge of ship armor and shift the balance of power for good. Our only chance is to act together. United. Will you honor your fellow Forsaken and charge into the fray?"
- Captain Harlock
Event Information
SCHEDULED EVENT DATES
START & END TIME
09:00
Depending on the Sector
START DATE
February 24, 2012
Depending on the Sector
END DATE
February 27, 2012
Depending on the Sector
GENERAL EVENT INFORMATION
EVENT TYPE
Attack

Attack the Drac Outpost

ANTAGONIST
Draconian
DURATION OF EVENT
4 days
Event Store open additional 48 Hour
NUMBER OF STAGES
Infinite
BONUS XP STAGES
XP PER STAGE
Event Prizes
Sea Scorpion
Compound Panels A
Compound Panels B
Compound Panels C
Compound Panels D
Compound Panels E
Facebook Event Link
Quotes
"Whisperings among the Forsaken suggest the Draconian Empire is once again on the move. Outpost construction is already underway. Ready to tear down their walls?"
- First Description
"The long finger of the Draconian Empire extends its reach. Only the Forsaken stand in their way. Will you be ready?"
- Second Description
"The Draconian Empire is a plague that must be put down. Are you ready to join your fellow Forsaken and crush their dark forces?"
- Third Description
"The hour draws near. You must not let the Draconians gain the foothold they crave. Join your Forsaken brethren and demolish the new Outposts they seek to build. In unity, there is victory."
- Forth Description
"Base Invaders II has begun. You are needed. Are you willing to throw everything you have into the cause? The Draconians must be stopped. Bring your fury."
- Fifth Description
"Less than 24 hours remain. Draconian defenses are weakening. Finish them!"
- Sixth Description
Gallery
Video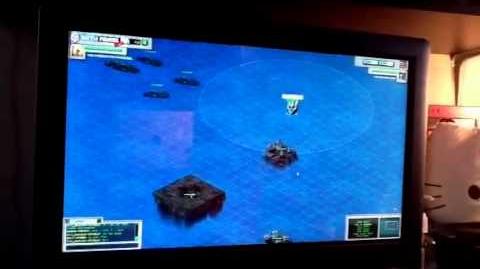 ---
HUB
---
REVENGE RAID SERIES
Revenge Raid • Revenge Raid II • Revenge Raid III • Revenge Raid IV
---
BASE INVADERS SERIES
Base Invaders • Base Invaders II • Base Invaders III • Base Invaders IV • Base Invaders V • Base Invaders VI
---
STORM SERIES
Storm Warning • Storm Strike • Storm Force
---
LIGHTNING SERIES
Lightning Run • Lightning Raid • Lightning Fall
---
DRAC HUNT SERIES
Drac Hunt • Drac Hunt 2 • Drac Hunt 3 • Drac Hunt 4
---
DRAGON's SERIES
Dragon's Nest • Dragon's Nest 2 • Dragon's Grip • Dragon's Grip 2
---
FORSAKEN FURY SERIES
Forsaken Fury • Forsaken Fury 2
---
BURNING SEA SERIES - (Reaver Introduction)
Burning Seas • Trial by Fire • Infernal Onslaught • Reign of Fire
---
WARZONE SERIES - (Reaver vs. Dracs)
Riptide • Deathstroke • Tempest • The Reckoning
---
ARCTIC SERIES
Snowblind • Frostbite • Whiteout • Hailstorm • Avalance
---
Ad blocker interference detected!
Wikia is a free-to-use site that makes money from advertising. We have a modified experience for viewers using ad blockers

Wikia is not accessible if you've made further modifications. Remove the custom ad blocker rule(s) and the page will load as expected.