Event Overview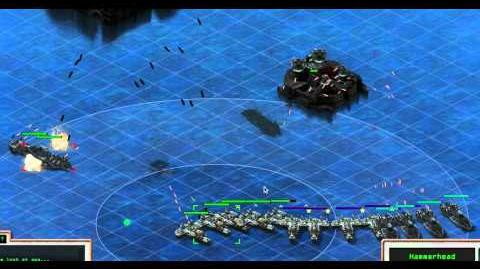 ".Forsaken Intelligence confirms intense construction of new Draconian Outposts. We must destroy all developing settlements. Each sector will join forces on January 28th to eliminate them. Will you stand with us?"
- Event Description
Base Invaders were the series of events following the Revenge Raids. Unlike the Revenge Raids, where the goal was to loot as many Salvages as possible, the goal of Base Invaders was to destroy Draconian Outposts. These events were set up to be cooperative with up to 4 players joining in on a raid.
Sectors 1-100: 9am PST
Sectors 101-200: 10am PST
Sectors 201-300: 11am PST
Sectors 301-400: 12pm PST
Sectors 400+: 1pm PST
Event Information
SCHEDULED EVENT DATES
START & END TIME
09:00
Depending on the Sector
START DATE
January 28, 2012
Depending on the Sector
END DATE
January 31, 2012
Depending on the Sector
GENERAL EVENT INFORMATION
EVENT TYPE
Attack

Attack the Drac Outpost

ANTAGONIST
Draconian
DURATION OF EVENT
4 days
Event Store open additional 48 Hour
NUMBER OF STAGES
Infinite
BONUS XP STAGES
XP PER STAGE
Event Prizes
Dreadnought
Compound Armor D5-E
Compound Armor D5-M
Compound Armor D5-X
Facebook Event Link
Quotes
"Draconians are constructing Outposts at an alarming rate. We must work together to raze their settlements and take what's ours."
- First Description
"Admiral Dredge is through issuing commands. The fight is up to you now. Strike hard in Base Invaders, meet your quota and win Compound Armor D5-E, D5-M, D5-X. The top four damagers per Sector will receive the coveted Dreadnought Hull."
- Second Description
"Base Invaders is underway. Think you know what's in store once you crush the enemy?"
- Third Description
Gallery
Video
---
HUB
---
REVENGE RAID SERIES
Revenge Raid • Revenge Raid II • Revenge Raid III • Revenge Raid IV
---
BASE INVADERS SERIES
Base Invaders • Base Invaders II • Base Invaders III • Base Invaders IV • Base Invaders V • Base Invaders VI
---
STORM SERIES
Storm Warning • Storm Strike • Storm Force
---
LIGHTNING SERIES
Lightning Run • Lightning Raid • Lightning Fall
---
DRAC HUNT SERIES
Drac Hunt • Drac Hunt 2 • Drac Hunt 3 • Drac Hunt 4
---
DRAGON's SERIES
Dragon's Nest • Dragon's Nest 2 • Dragon's Grip • Dragon's Grip 2
---
FORSAKEN FURY SERIES
Forsaken Fury • Forsaken Fury 2
---
BURNING SEA SERIES - (Reaver Introduction)
Burning Seas • Trial by Fire • Infernal Onslaught • Reign of Fire
---
WARZONE SERIES - (Reaver vs. Dracs)
Riptide • Deathstroke • Tempest • The Reckoning
---
ARCTIC SERIES
Snowblind • Frostbite • Whiteout • Hailstorm • Avalance
---
Ad blocker interference detected!
Wikia is a free-to-use site that makes money from advertising. We have a modified experience for viewers using ad blockers

Wikia is not accessible if you've made further modifications. Remove the custom ad blocker rule(s) and the page will load as expected.