T • C
   ATTENTION : ADDITIONAL WORK REQUIRED !   

This Article may not meet BPWikia's Standards and may contain Incomplete or Missing Information.
You can help by Expanding this Article.
(Event Banner)
Introduction
Event Information
SCHEDULED EVENT DATES
START TIME
00:00 PST
Depending on the Sector
END TIME
00:00 PST
Depending on the Sector
START DATE
Month Day, Year
Depending on the Sector
END DATE
Month Day, Year
Depending on the Sector
GENERAL EVENT INFORMATION
EVENT TYPE
Attack
Target
ANTAGONIST
Draconian
Lead by 
DURATION OF EVENT
Total Day of Event
Event Store open additional 48 hours
Primary Mission Objective
Event Prizes
Prizes are still unknown
Prize Redemption
Target List
Bonus Points Payout
Additional Facts
Quotes
"

Quote 1

"



 

— Captain Harlock 
Related Pages
External Links
Gallery - Animated
Maximum GIF size is 300px x 300px.
Gallery
Images may have been resized to fit in the page. Click on an image to enlarge.
Video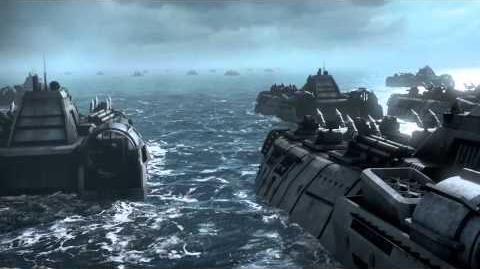 ---
HUB
---
REVENGE RAID SERIES
Revenge Raid • Revenge Raid II • Revenge Raid III • Revenge Raid IV
---
BASE INVADERS SERIES
Base Invaders • Base Invaders II • Base Invaders III • Base Invaders IV • Base Invaders V • Base Invaders VI
---
STORM SERIES
Storm Warning • Storm Strike • Storm Force
---
LIGHTNING SERIES
Lightning Run • Lightning Raid • Lightning Fall
---
DRAC HUNT SERIES
Drac Hunt • Drac Hunt 2 • Drac Hunt 3 • Drac Hunt 4
---
DRAGON's SERIES
Dragon's Nest • Dragon's Nest 2 • Dragon's Grip • Dragon's Grip 2
---
FORSAKEN FURY SERIES
Forsaken Fury • Forsaken Fury 2
---
BURNING SEA SERIES - (Reaver Introduction)
Burning Seas • Trial by Fire • Infernal Onslaught • Reign of Fire
---
WARZONE SERIES - (Reaver vs. Dracs)
Riptide • Deathstroke • Tempest • The Reckoning
---
ARCTIC SERIES
Snowblind • Frostbite • Whiteout • Hailstorm • Avalance
---
Ad blocker interference detected!
Wikia is a free-to-use site that makes money from advertising. We have a modified experience for viewers using ad blockers

Wikia is not accessible if you've made further modifications. Remove the custom ad blocker rule(s) and the page will load as expected.